The Salicylic Acid Peel is a professional peel designed especially for acne care.
Features and Benefits:
Dissolves the top layer of the stratum corneum
Provides a smoother, softer appearance of the skin
Reduces sebaceous follicle blockage
Treats current acne and prevents future breakouts
To maximise the desired features of this facial treatment, the use of DermaQuest Skin Therapy's Skin Resurfacing Program should be practiced for at least four to six weeks prior to treatment for lighter skin types, and eight weeks for darker tones. This program advises on the use of an appropriate cleanser according to the client's skin type, Advanced B5 Serum or Peptide Mobilizer, Collagen Activating Complex, DermaHeal, Rejuvederm (pm only), Skin Vitalight or the Skin Lightening Serum (twice a day for hyperpigmentation and darker skin tones), and ZinClear SPF 30. These products will provide the support and protection your skin should have before undergoing this treatment.
If you are normally on retinoids and/or alpha hydroxy acid products, they may be re-introduced once the skin is healed; usually 5 to 7 days post peel. Protect the skin from direct sun exposure with a broad spectrum sunscreen for a minimum of 3 days post-treatment to prevent hyperpigmentation. A hat may be worn if necessary. Your compliance with the use of daily sun protection on an ongoing basis is mandatory, especially with exfoliation treatments.
A patch test must be performed at least 72 hours before the actual peel.
Please call +44(0)1133458682 for further information on how to book a free consultation.
What should I expect following my treatment?
For one week post-treatment, you should follow the DermaQuest Skin Therapy Post-Skin Resurfacing Program, which recommends the use of an Anti-inflammatory Cleanser, Advanced B5 Serum, Collagen Activating Complex, Antioxidant Soothing Serum, Skin Vitalight and ZinClear SPF 30. All products must be applied twice daily, except for ZinClear SPF 30, to keep the skin well hydrated post treatment; while the skin is peeling. Post Skin Resurfacing Balm may be applied as well, if deemed necessary.
What are the common side effects?
This treatment may cause increased sensitivity to the skin depending on the skin type and home care regime. Side effects may include, but are not limited to, stinging, itching-irritation, redness, swelling, tightness, peeling and scabbing of the skin. Avoid sweating, exercising, hot baths or showers, scrubbing, picking or rubbing, which could lead to scarring.
After Care Advice
The skin may appear red and flushed immediately after the treatment. On the second day, peeling may begin around the mouth, chin and cheeks. The neck and forehead are often the last areas to peel. Peeling usually occurs from the second to the fifth/seventh day following treatment. It is important for you to understand the peeling process and not to pull on loose skin. Hyperpigmentation and infection often occur when loose skin is pulled. You can perform this treatment in a series of 3 treatments, scheduled 3-6 weeks apart, 1-2 times per year.
Prices
£65 or a course of 6 for £300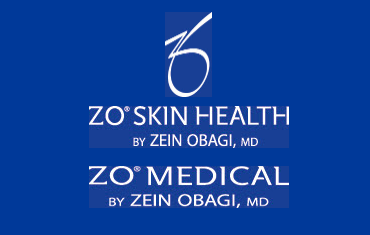 Welcome to your ZO Newsletter!  Suck excess oil, grime and acne-causing bacteria out of your skin with our top-selling Sulfur Masque.  What are the benefits?  10% sulfur reduces sebum and calms irritation  Kaoline and bentonite absorb surface oils and prevents...
read more
True You Skin Clinics is an award winning nurse led clinic offering advanced non surgical treatments in Leeds. We believe each client is unique and treatments are tailored to each individuals goals. We believe in enhancing the True You, restoring, rejuvenating and bringing out your inner beauty.